Dedicated Servers E-Commerce Magento Optimized
Our Fully Managed Magento Dedicated Servers are perfect for hosting Magento. Magento is a resource intensive shopping cart that requires all of the resources it can get.
Our dedicated servers are powerful and fully managed by our team of experts who will help setup your server and install Magento at no additional cost.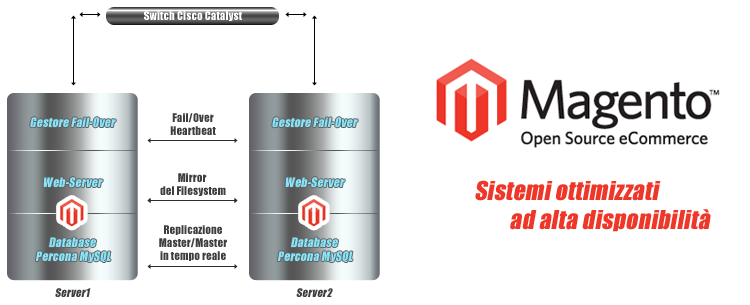 In a nutshell:
High Availability
MySQL Database Optimization ( until 40% speed up)
MySQl Replication And MySQl Replication Optimization
Ability to switch from a node 's other in real time without interrupting the sales cycle.
Ability to backup without blocking the Database.
Cost reduction through the 'use of Open Source Software.
Scalable solutions.
Caching ( Revese Proxy / Vrnish ).
Hardening ( ex: Apache Mod Security ).
Tmp Fs Fast Contents.
Percona MYSQL database