Per informazioni, preventivi o richieste particolari:

Tel (+39) 0544-27.10.26




Fax (+39) 02.700.405.400
Server Dedicati con dischi SSD / PCI-Express SSD ( PCI-E Solid State Drives )

Questa linea di server è stata studiata per
applicativi che richiedono altissime prestazioni di I/O come ad esempio
DataBase server, Server di Calcolo, Server per Calcolo Statistico, Meteo, ADV server etc ..
Prestazioni:
Lettura casuale da 4 KB55000 IOPS (

Read: Up to 950MB/s

)
Scrittura fino a 1000MB/s (

Write: Up to 1000MB/s

)
Scrittura casuale da 4 KB75000 IOPS (

Random Write (4k aligned): 75,000 IOPS

)
E' possibile configurare il server con boot sulla scheda SSD oppure
affiancarla ad una coppia di Hard Disk in Raid.
Questa seconda opzione permette di limitare l'uso dell' SSD a determinati servizi.
Prezzi a partire da
36,90 €/mese

Server: Supermicro
CPU: Intel Xeon E5-26xx family ( raddoppiabile )
Ram: 12 Giga DDR3 ECC ( fino a 92G )

ioMemory

Hard Disk opzionali
Controllo remoto Console + Riavvii via IPMI dedicata
Alimentazione Ridondata
Nessun Costo di Setup


Performance in I/O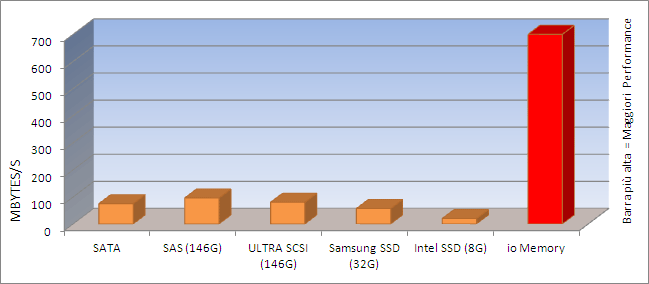 Ottimizzazioni performance Database Server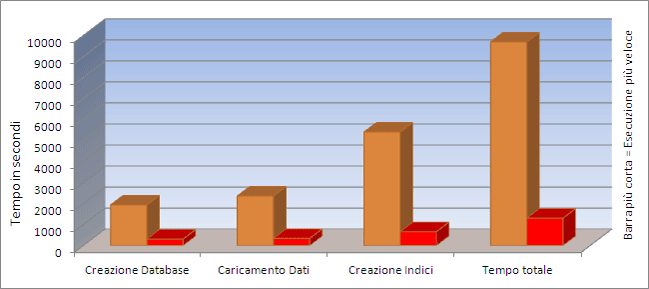 Software compresi nel setup, su richiesta:
Pannelli per rivendere servizi di Hosting con setup GRATUITO ( su richiesta )
IspConfig ( pannello Open Source )
Virtualmin ( Pannello Open Source o a pagamento per la gestione di hosting su server virtuali )
Plesk ( free fino ad un dominio )
Cpanel
Applicativi e server per lo Streaming Audio-video con setup GRATUITO ( su richiesta )
Magento E-Commerce
Joomla
Impresspages
Mambo
OpenCms
PostNuke
Phpmotion
Plumi
Menalto Gallery
MyPhpYoutube
Dolphin smart comunity builder
Expressionengine
Textpattern
Drupal
Red5 Java Streaming server
Darwin Streaming server
FFserver
phpBB Forum
Vbulletin.com
Java Jre, JDK
Resin Java web server
glassfish Java web server
mod_pagespeed di Google
Altro su richiesta
Dove richiesto verranno installati i componenti dipendenti come:
Php,MySQL,Apache,Ftp server,ffmpeg-php,Mplayer,ffmpeg,essential,flvtool,libogg,LAME MP3 Encoder,libvorbis,zend optimizer, Ioncube,xcache,APC cache etc ..